Probiotic Therapy Conditioner
Powered by Neurocosmetics
Regular price

Sale price

$32.00
Fortifying | Nourishing | Smoothing
Key Benefits:
Balances the scalp microbiome
Deeply nourishes the hair
Rejuvenates senses
Anti-inflammatory
pH balanced
Visible results in 7 days or less!
When dandruff invades, it's not just flakes on your scalp; it's your confidence that takes a hit. Introducing Justhuman Probiotic Therapy Conditioner – your ticket to conquering dandruff while nourishing your hair for extra density, smoothness, and a radiant shine.
Results? An invigorating experience that leaves your scalp refreshed and your spirit awakened.
Product Description

Using the key ingredients Zinc Pyrithione and the Probiotic Bacillus Coagulans, this microbiome rich conditioner that deeply nourishes and fortifies your hair to create extra density and leaves you with smooth and shiny locks and the combination of Citrus, Eucalyptus, and Musk notes elevate your senses.

𝐇𝐨𝐰 𝐭𝐨 𝐔𝐬𝐞:
Apply Justhuman Probiotic Therapy Conditioner on your hair and gently massage, then rinse thoroughly. For the most effective results, use along with your Justhuman Probiotic Dandruff Therapy Shampoo.
Focus Ingredients

𝐙𝐢𝐧𝐜 𝐏𝐲𝐫𝐢𝐭𝐡𝐢𝐨𝐧𝐞: is an all natural ingredient that has antifungal properties that make it ideal for controlling the root cause of dandruff, a commonly occurring fungus called Malassezia globosa.

𝐁𝐚𝐜𝐢𝐥𝐥𝐮𝐬 𝐜𝐨𝐚𝐠𝐮𝐥𝐚𝐧𝐬: is a clinically validated Probiotic containing L(+) lactic acid producing microbial preparation from Bacillus coagulans, clinically proven to provide anti-inflammatory benefits and induce hair growth.

𝐏𝐚𝐧𝐭𝐡𝐞𝐧𝐨𝐥: Long lasting moisturizer, improves luster and sheen and prevents hair damage. It also thickens the hair.

𝐑𝐨𝐬𝐦𝐚𝐫𝐢𝐧𝐮𝐬 𝐎𝐟𝐟𝐢𝐜𝐢𝐧𝐚𝐥𝐢𝐬 𝐞𝐱𝐭, 𝐆𝐋 (𝐑𝐨𝐬𝐞𝐦𝐚𝐫𝐲 𝐞𝐱𝐭𝐫𝐚𝐜𝐭): is a plant based ingredient with antioxidant and anti-ageing properties which increase blood circulation when applied to the scalp, helping the hair follicles grow.

All Ingredients

Purified Water, Propanediol, Behentrimonium Chloride, Behentrimonium Methosulfate, Cetearyl Alcohol, Glyceryl Stearate SE, Isopropyl Jojobate, Jojoba Alcohol, Jojoba Esters, Butyrospermum Parkii (Shea) Butter, Hydrogenated Polyisobutene, Fragrance , Zinc Pyrithione, Hydroxyethyl Cellulose, Panthenol, Sodium Benzoate, Potassium Sorbate, Didecyldimonium chloride, Rosmarinus Officinalis (Rosemary) Extract, Bacillus, Hydrolyzed Wheat Protein

𝐖𝐞 𝐃𝐎𝐍'𝐓 𝐢𝐧𝐜𝐥𝐮𝐝𝐞 (𝐞𝐯𝐞𝐫):

Sulphates, Parabens, Toxic Chemicals (Hydroquinone, Benzoyl Peroxide, Phthalates, Triclosan, Formaldehyde, Benzophenone, MIT, PHMB, D5, MCT, Mineral oil)

We've got your back

Secured checkouts - Your Security is Our Priority - Checkout with Confidence

Quality you can trust - We guarantee you'll love our product. If you don't, we'll make it right, faster than you can say 'Justhuman'!"

Customer support on your terms - Get in touch with us anytime!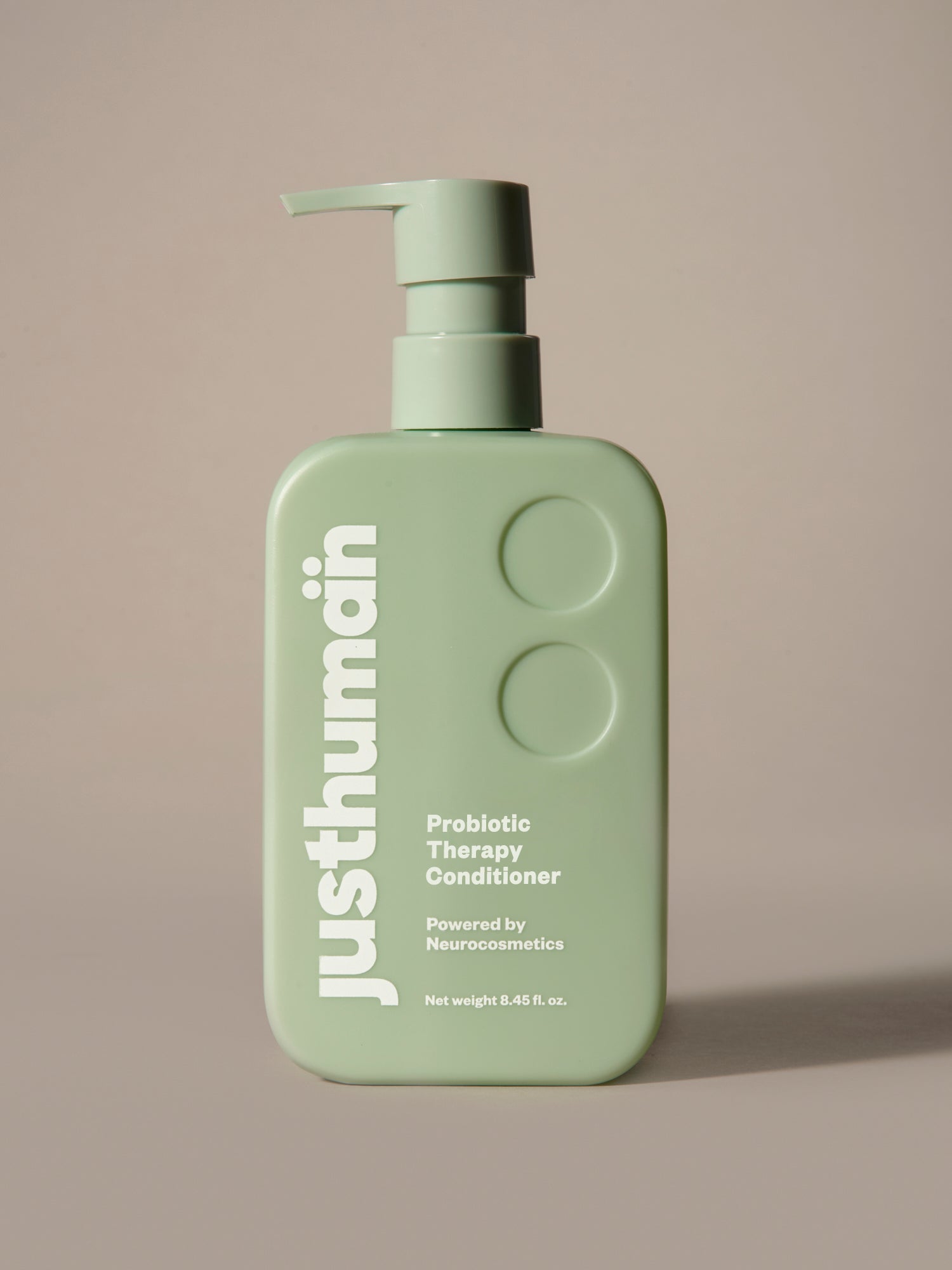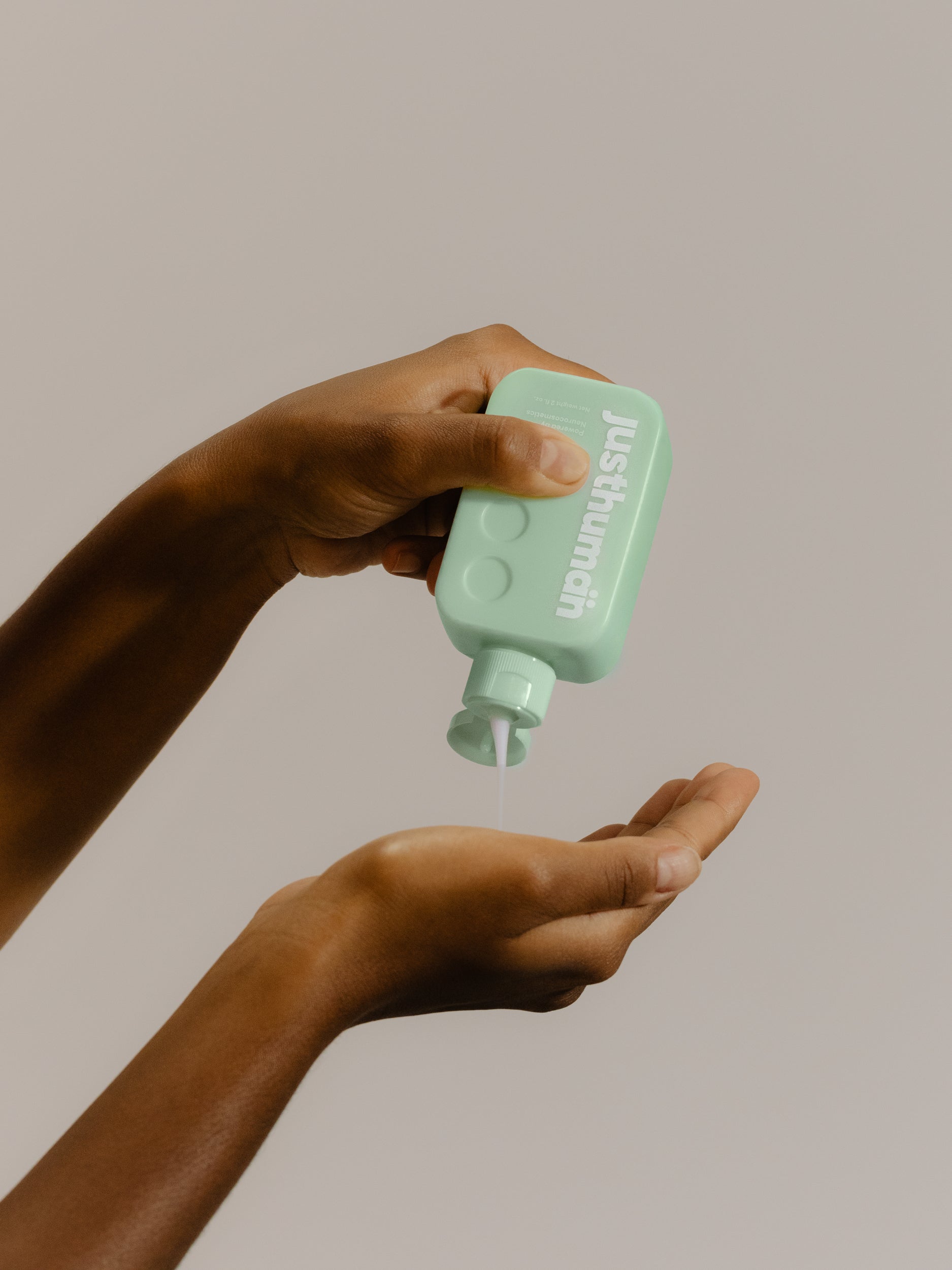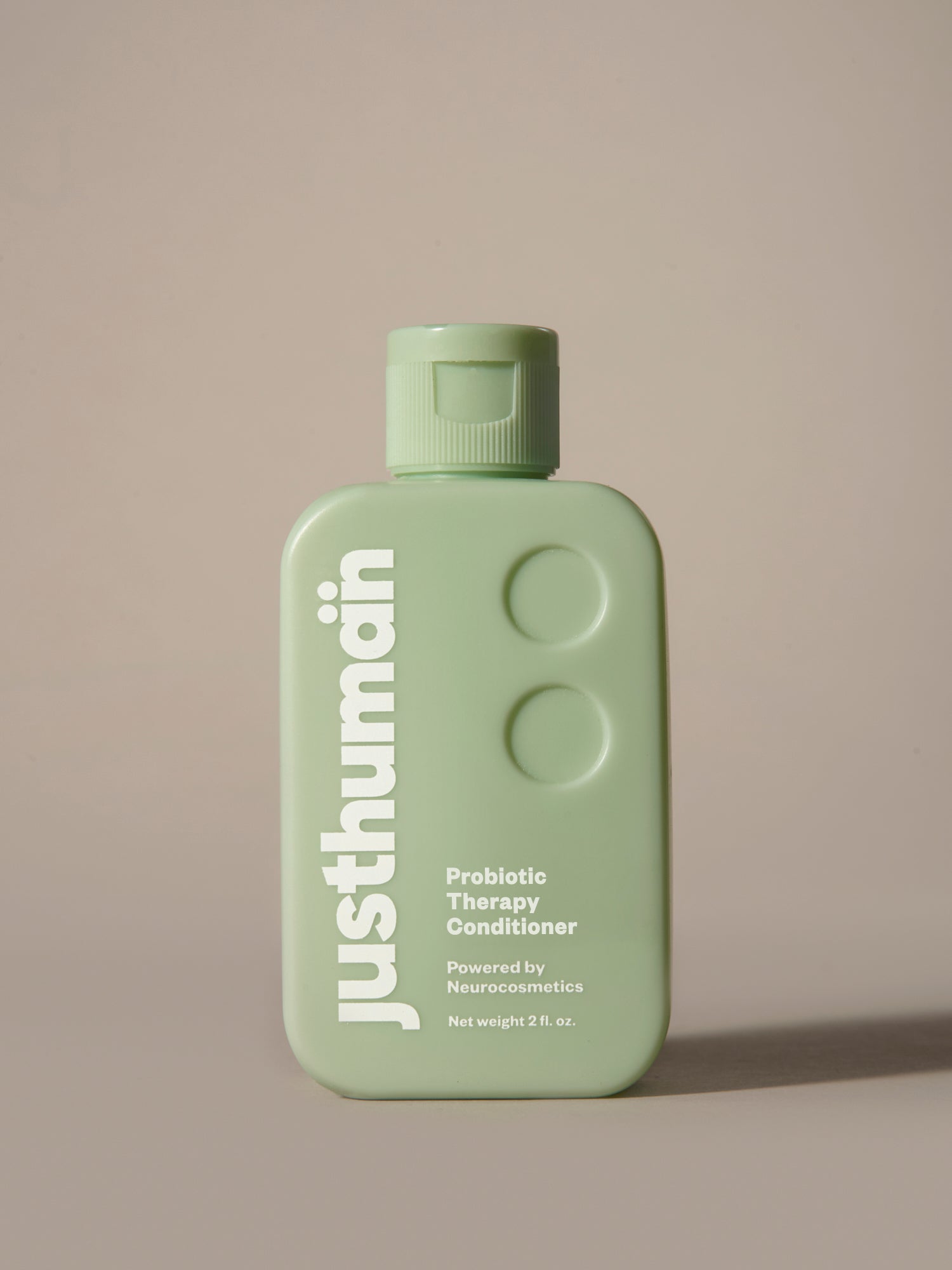 The Justhuman Way
Clean Ingredients

Fast Beauty

Toxins Free

Cruelty Free