Hair Restore Shampoo
Powered by Neurocosmetics
Regular price

Sale price

$30.00
Thickening | Strengthening | Fortifying
Key Benefits:
Promotes hair density and strength

Epigenetic Rebalance of Hair Growth Cycle

Enriched with natural extracts like Ginger & Ginseng Root Extract

Completely natural alternative to Minoxidil

Anti Oxidant extracts

pH balanced
When we lose our hair, it's more than a few strands off our head. It's our identity and confidence going down the drain.
We created Justhuman Hair Restore Shampoo to revive and restore your hair to its full glory.
Results speak for themselves, with an avg. 15.3% increase in hair density after 90 days and an avg. 53% reduction in hair loss after 45 days of use.
Our hair is how we tell the world who we are. Are you ready?
Product Description

Our all-natural formula features Capilia Longa, a plant-based ingredient proven to rebalance your hair growth cycle from root to tip.

Derived from stem cells in the Turmeric plant, Capilia Longa reactivates the scalp's dermal capilia cells in order to regenerate hair follicles at the source. Complete with ginger and ginseng root extract, our formula delivers essential vitamins, minerals, and fatty acids for added longevity and sustainable shine.

𝐇𝐨𝐰 𝐭𝐨 𝐔𝐬𝐞:
Apply Justhuman Hair Fall Therapy Shampoo on your scalp and massage deeply, then rinse thoroughly. Feel the difference in 7 days or less. When used continuously with Burgeon Hair Growth Serum for 45 days, results are nothing short of amazing.
Focus Ingredients

𝐂𝐚𝐩𝐢𝐥𝐢𝐚 𝐋𝐨𝐧𝐠𝐚: It is 100% natural active from plant stem cells of the rhizome of Curcuma longa, the Turmeric plant. This secretome is rich in signaling peptides specially designed to create the optimal micro environment to reactivate hair growth.

𝐆𝐫𝐞𝐞𝐧 𝐂𝐨𝐟𝐟𝐞𝐞 𝐄𝐱𝐭𝐫𝐚𝐜𝐭: Its anti-oxidant properties help hair cells fight toxins keeping them healthy, strong and moisturised. The anti-microbial agents of green coffee oil deep clean the scalp preventing dandruff growth.

𝐆𝐢𝐧𝐠𝐞𝐫 𝐑𝐨𝐨𝐭 𝐞𝐱𝐭𝐫𝐚𝐜𝐭: Packed with vitamins, fatty acids and minerals ginger strengthens your hair and prevents hair loss.

𝐆𝐢𝐧𝐬𝐞𝐧𝐠 𝐫𝐨𝐨𝐭 𝐞𝐱𝐭𝐫𝐚𝐜𝐭: Properties of Ginseng improve hairs regeneration ability by stimulating blood flow to the scalp
All Ingredients

Purified Water, Sodium Lauryl Sulfoacetate, Cocoamidopropyl Betaine, Sodium Cocoamphoacetate, Glycerin, Lauryl Glucoside, Sodium Cocoyl Glutamate, Sodium Lauroyl Lactylate, Sodium Lauryl Sarcosinate, Sodium Methyl Cocyl Taurate, Decyl Glucoside, Propanediol, Betaine, Sorbitol, PEG-7 Glyceryl Cocoate, Sodium Levulinate, Potassium Sorbate, Panthenol, Sweet Almond Oil Polyglyceryl-4 Esters, Zingiber Officinale (Ginger) Root Extract, Panax Ginseng Root Extract, Green Coffee Extract, Sodium PCA, Caffeine, Sodium Gluconate, Curcuma Longa (Turmeric) Callus Culture Conditioned Media, Pentylene Glycol, Phytic Acid, Citric Acid, Fragrance

𝐖𝐞 𝐃𝐎𝐍'𝐓 𝐢𝐧𝐜𝐥𝐮𝐝𝐞 (𝐞𝐯𝐞𝐫):

Sulphates, Parabens, Toxic Chemicals (Hydroquinone, Benzoyl Peroxide, Phthalates, Triclosan, Formaldehyde, Benzophenone, MIT, PHMB, D5, MCT, Mineral oil)
We've got your back

Secured checkouts - Your Security is Our Priority - Checkout with Confidence

Quality you can trust - We guarantee you'll love our product. If you don't, we'll make it right, faster than you can say 'Justhuman'!"

Customer support on your terms - Get in touch with us anytime!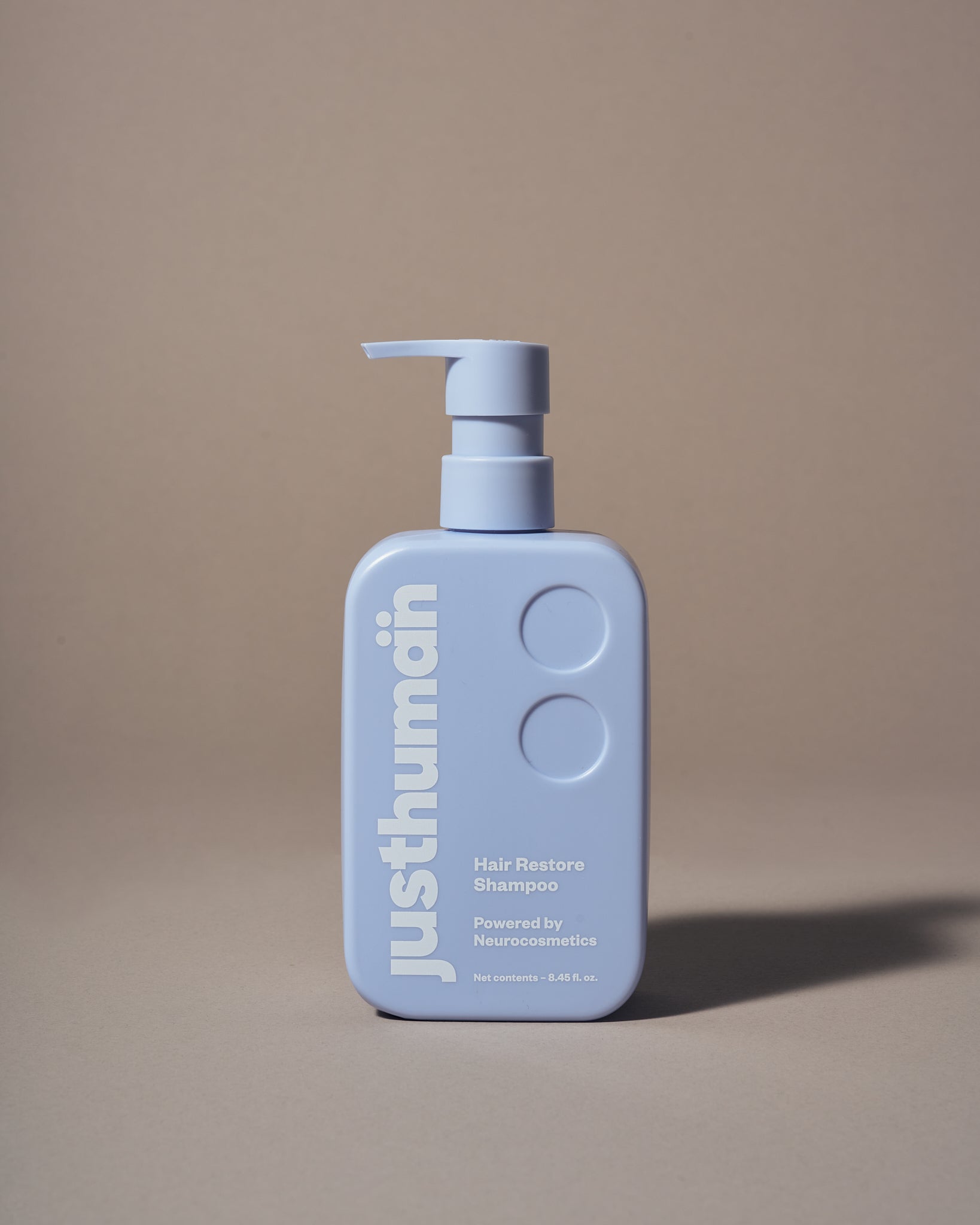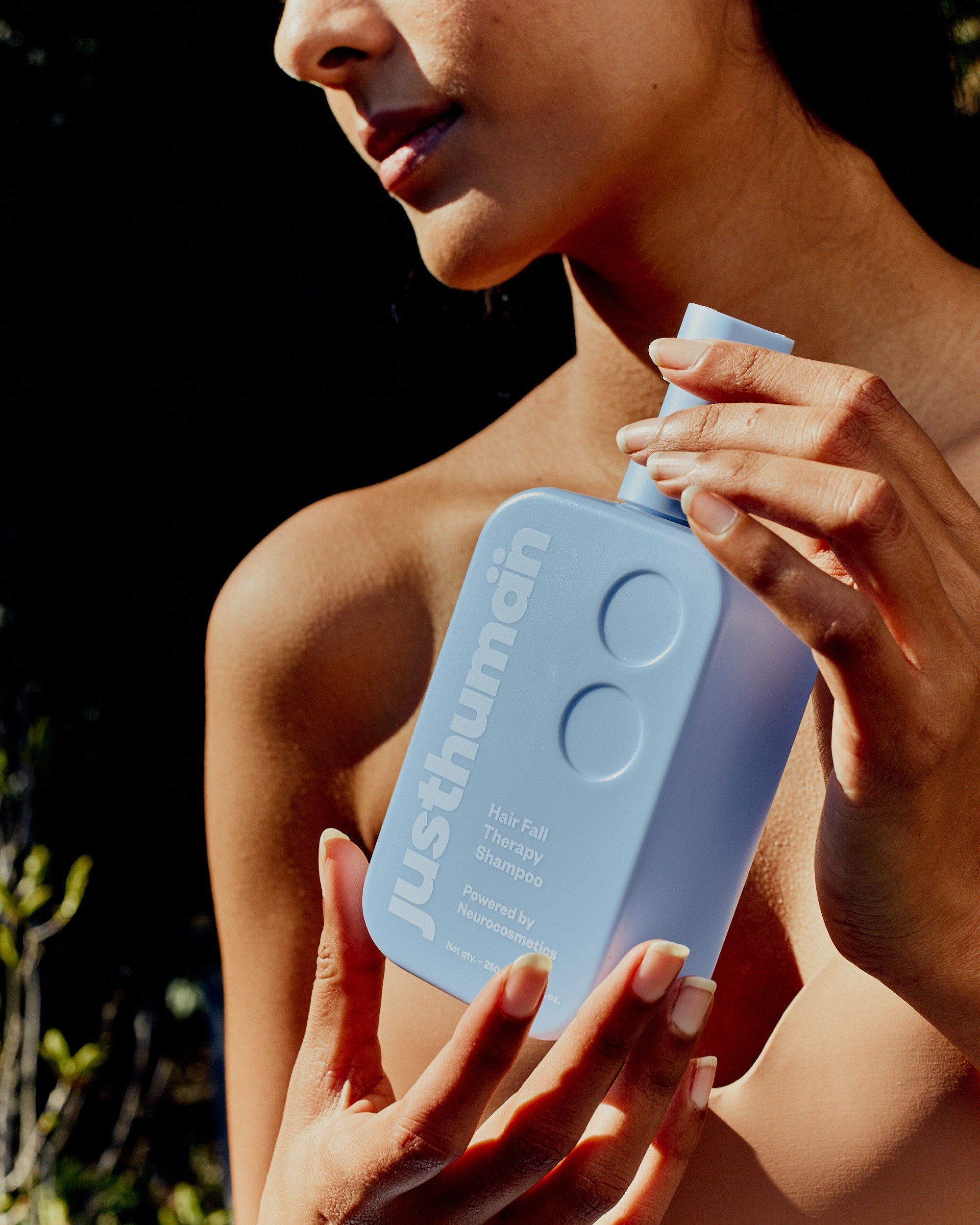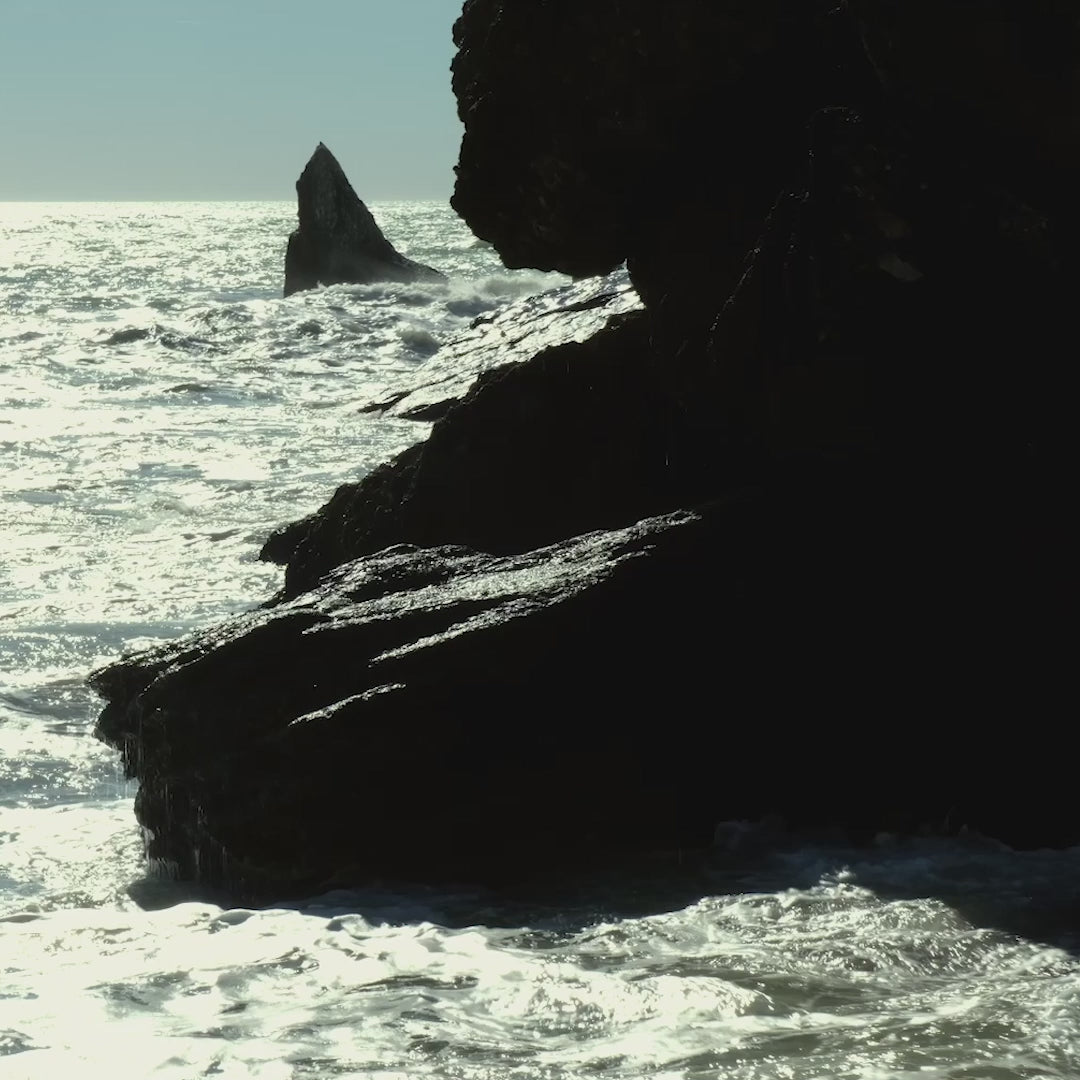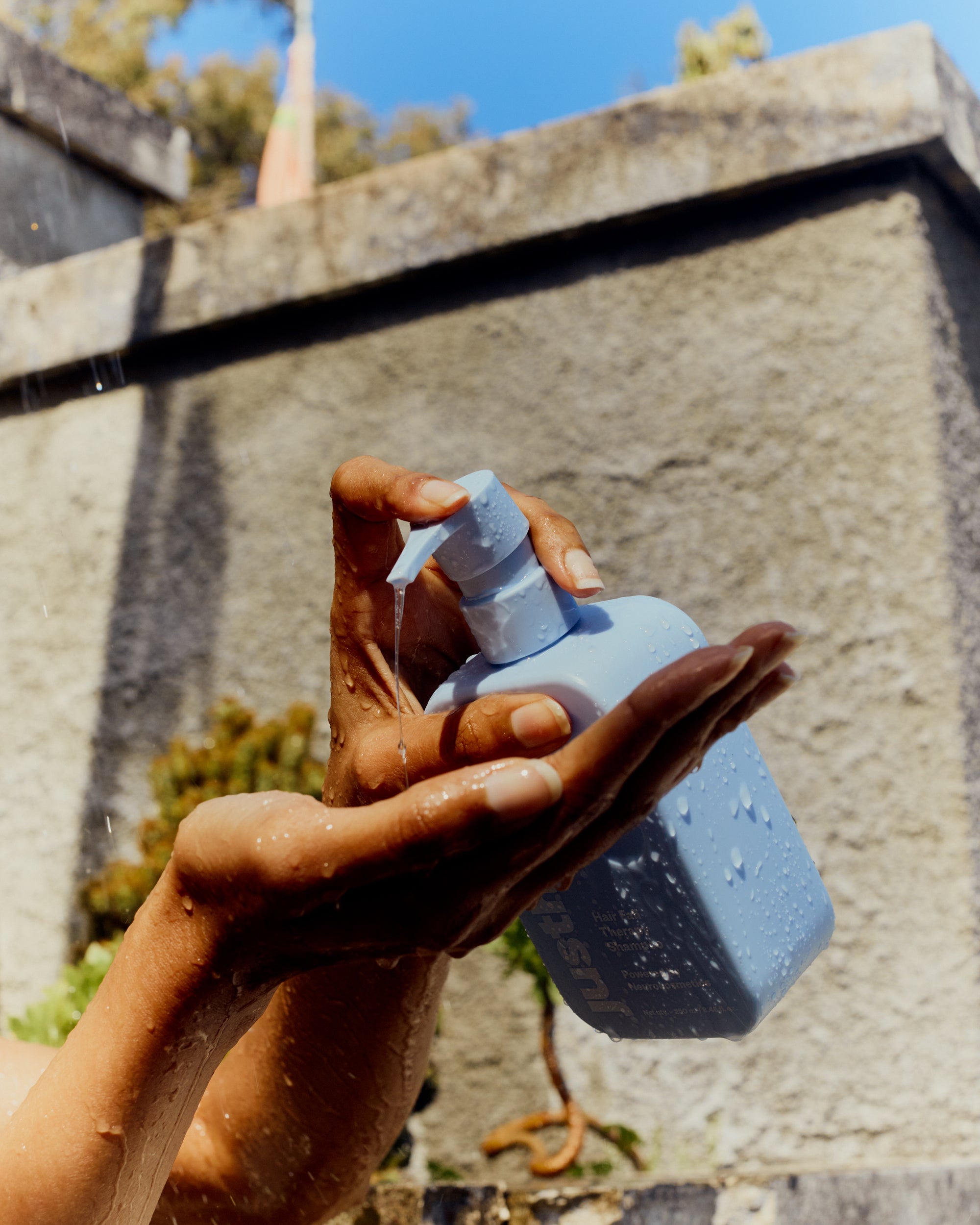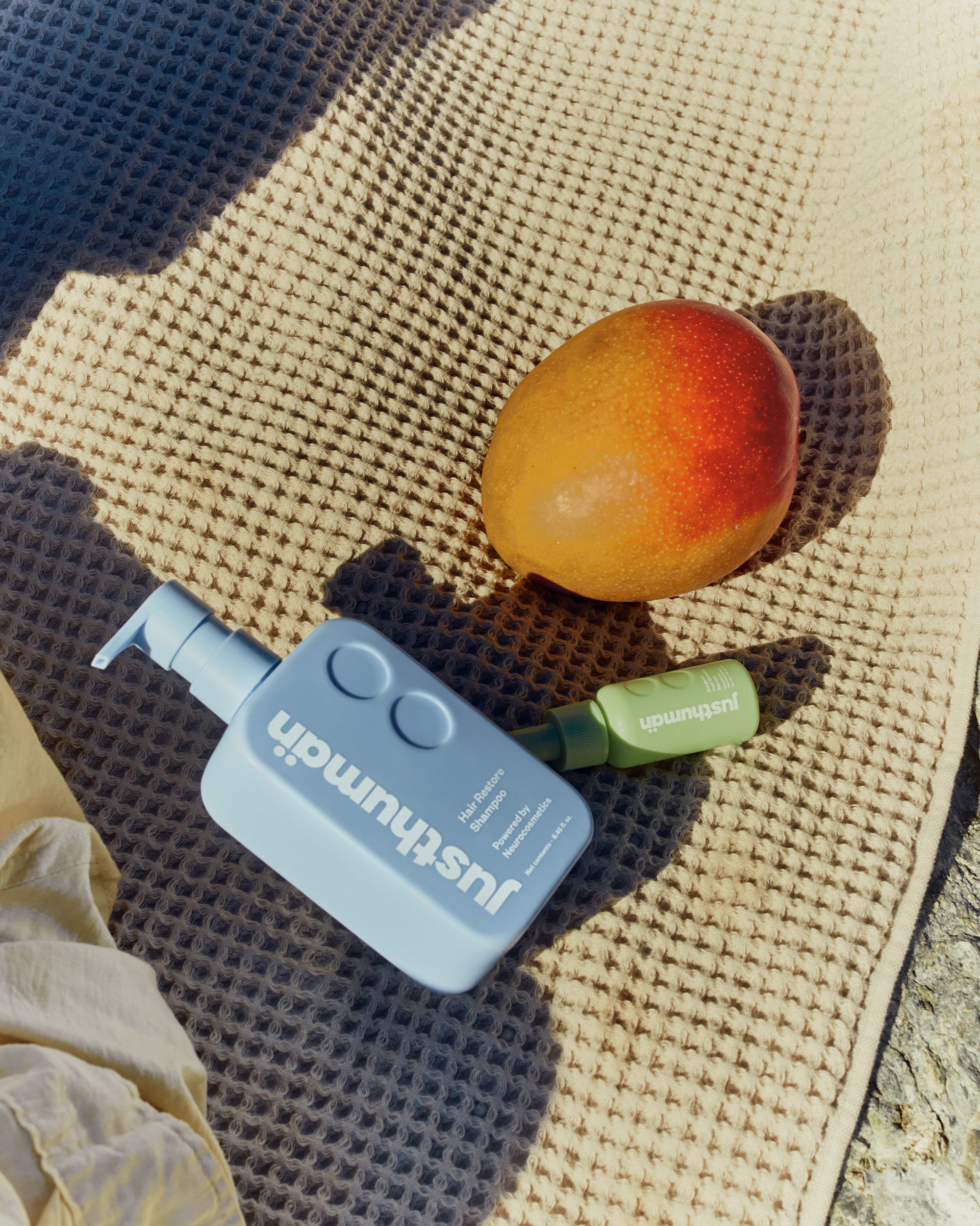 The Justhuman Way
Clean Ingredients

Fast Beauty

Toxins Free

Cruelty Free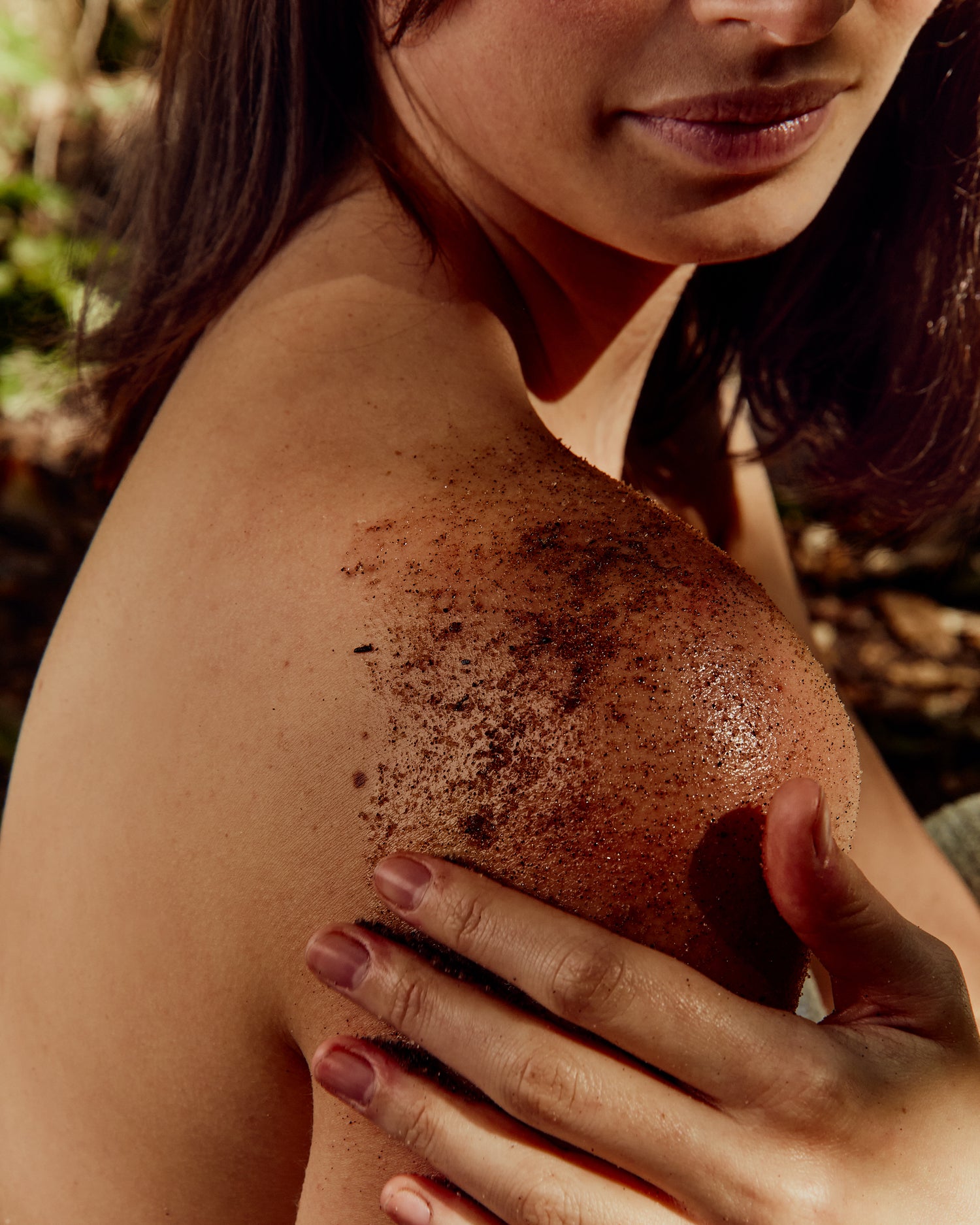 Superb new products
These are absolutely fantastic products - I have used k-18, olaplaex, ouai, briogeo, just human shampoos and conditioners are just as good, with a subtle fragrance . You can tell the ingredients are clean as the hair does not feel weighed down. Left my hair soft , glossy and clean. My teenage kids have switched to using these as well